2013

March 1, 2013 - RNR-Marine™ is offering FREE SHIPPING on Factory OEM CANVAS through April 15th to boat owners in New Jersey, New York, Connecticut and Pennsylvania to help replace canvas damaged in Hurricane Sandy! How it works: Free shipping will be credited back after purchase on OEM canvas orders shipped to to NY, NJ and PA.


January 8, 2013 - RNR-Marine™ is now offering Factory Original-Equipment (OEM) Canvas and Covers, including: Astro®, Baha Cruisers®, Baja®, Bayliner®, Bombardier®, Boston Whaler®, Caravelle®, Centurion®, Champion®, Cobalt®, Cobia®, Edgewater®, Everglades®, Four Winns®, Gecko®, Glassmaster®, Grady White®, Hurricane by Godfrey®, Key West®, Mako®, Malibu®, Mariah®, McKee Craft®, MasterCraft®, Maxum®, Monterey®, Moomba®, Nautic Star®, Palmetto Custom®, Pro Sports®, PROCraft®, Pioneer®, Regal®, Scout®, Sea Boss®, Sea-Doo®, Sea Fox®, Sea Hunt®, Sea-Pro®, Sea Ray®, Stratos®, Sugar Sands®, Supra®, Tahoe®, Tidewater®, Tige®, Triton®, Triton Pontoons® and Yamaha® boats. Buy your Canvas or Cover Direct On-Line:

Factory Original-Equipment (OEM) Canvas and Covers,
Made to Your Order from 1,000's of Orginal Patterns,
ANY Color Sunbrella®, Weblon®, Stamoid® or Top Gun® fabric (limited colors were available through the original dealer to reduce their inventory),
Only Source for "Orphaned" Brands: Sea-Pro®, McKee Craft®, Maxum®, Sea Boss®, Palmetto Custom® and Baha Cruisers®
100% American Made,
Lowest Price (we have lower overhead),
Pay NO Sales Tax (6-12%),
6-Month No-Payments/No-Interest Financing available,
2-3 week Delivery.

2012

November 14, 2012 - RNR-Marine™ is pleased to offer NO Payments and NO Interest for 6 Months!


September 21, 2012 - Added Sea-Pro® Boats History, Specifications, Options, Wiring, Outboard Motor Referencees, Help & Links page.


September, 2012 - Added a new line of T-Top Boat Covers for any boat with a T-Top, made of Weathermax® fabric with a 5-year warranty!


September, 2012 - Now offering most Factory Original Equipment Manufacturer (OEM) canvas in a choice of Sunbrella®, Weblon® or Stamoid® fabric.


August 14, 2012 - Added Sea Cat Catamaran Boats.


August 11, 2012 - RNR-Marine™ now offers replacement Sunbrella® T-Top canvas, Spray-Shields, Gull-Wings, Leaning-Post-Bags, Gear-Net (Phifertex®), Bimini top canvas, Side Curtains, Aft Curtains, Console Covers, Cockpit Covers, Bow Covers and Mooring Covers using the original OEM factory patterns with new Sunbrella®, Weblon®, Stamoid® and/or Phifertex® marine fabric (any color) for:

August 1, 2012 - RNR-Marine™ now offers replacement Sunbrella® T-Top canvas, Spray-Shields, Gull-Wings, Leaning-Post-Bags, Gear-Net (Phifertex®), Bimini top canvas, Side Curtains, Aft Curtains, Console Covers, Cockpit Covers, Bow Covers and Mooring Covers using the original OEM factory patterns with new Sunbrella®, Weblon®, Stamoid® and/or Phifertex® marine fabric (any color) for:

July 18, 2012 - RNR-Marine's new Sunbrella® Duffle Bag is a GREAT way to store & carry gear and is the perfect way to protect your rolled up Spray-Shield and Gull-Wings from getting scratched. This 38"long x 12"dia duffle bag is available in Black with the T-Topless™ logo or any color Sunbrella® with no logo.


July 4, 2012 - RNR-Marine™ has partnered with the OEM manufacturers of the original OEM factory canvas for many boats lines, and now offers replacement Sunbrella® T-Top canvas, Spray-Shields, Gull-Wings, Leaning-Post-Bags, Gear-Net (Phifertex®), Bimini top canvas, Side Curtains, Aft Curtains, Console Covers, Cockpit Covers, Bow Covers and Mooring Covers using the original OEM factory patterns with new Sunbrella®, Weblon®, Stamoid® and/or Phifertex® marine fabric (any color) for: If you want the exact same canvas that came from the factory, we have it. This is NEW canvas made with the original factory OEM patterns, not "New Old Stock" Our canvas is offered in ANY Sunbrella® or Phifertex® color (color choices are usually not available from the dealer).


July 2, 2012 - Added Gulf Coast® Texas style flats boats.


June 12, 2012 - Added Explorer® flats boats.


May 22, 2012 - In order to avoid damage in shipping, RNR-Marine™ no longer ships the T-Topless™ or Montauk-T-Topless™ with the Sunbrella® canvas or optional Gear-Loft factory laced to the frame. The price on both tops will be reduced accordingly.


April 23, 2012 - Reduced shipping to North and South Carolina on all tops, and added shipping to Hawaii on Shadow™ and Montauk-Shadow™.


April 15, 2012 - Industry leading ( no other T-Top manufacturer provides more than a 2, 3 or 5 year warranty) 10-year Frame Waranty and Sunbrella® Fabric Warranty on T-Topless™, Montauk-T-Topless™, Shadow™, Montauk-Shadow™ and Flats-Top™!


April, 2012 - New Flats-Top™ mounts!


January 4, 2012 - OEM Factory Pattern Sunbrella® canvas for Sea Pro®, Sea Boss® and Palmetto Custom® boats:

2011

2010

2009

Dec 18, 2009 - Merry Christmas! RNR-Marine.com is now viewable in a variety of languages:





Oct 28, 2009 - Measured and updated sizes of several Parker models.


Oct 11, 2009 - Measured and updated sizes of various Sea Pro, Scout, Sailfish, Triton and Sea Fox models.


Oct. 10, 2009 - Measured and updated sizes of Nautica International's RIBs, Triumph 1700 Skiff and Pioneer 220 Bay Sport for T-Topless and Shadow


Oct. 8, 2009 - Measured and updated sizes of Novurania RIBs for the T-Topless and Shadow


Oct. 2, 2009 - New T-Topless Product Video at YouTube.T-Topless.com


Sep. 25, 2009 - Reviewed and added Polaris Neptune and Custom models, Zeppelin V-pro series and Valiant 50 Sport and Cruiser model Rigid Inflatable Boats.


Sep. 24, 2009 - Reviewed and added Ribcraft's Professional, Aluminum and Offshore models and Bombard's Explorer SB & DB models of Rigid Inflatable Boats.


Sep. 22, 2009 - Due to a great response, RNR-Marine has reviewed and added specific models of several more Rigid Inflatable Boat (RIB) lines, including Allmand, Avon, Caribe, Grand, Mercury, Osprey and Tornado to our list at Technical.T-Topless.com. The T-Topless and Shadow provide a sturdy, stainless steel top option for RIBs beyond the traditional bimini top.


Sep. 17, 2009 - RNR-Marine has reviewed and added several Rigid Inflatable Boat (RIB) lines, including specific models of AB, Novurania, Nautica and Zodiac to the list of boats we fit.


Sep. 10, 2009 - Follow RNR-Marine's Tweets on


Sep. 8, 2009 - T-Topless debuts on

July 6, 2009 - Press release of the Shadow and Montauk-T-Topless on

June 29, 2009 - Official debut of the Shadow and Montauk-T-Topless on

June 3, 2009 - RNR-Marine's Shadow goes

May 18, 2009 - RNR announces the Shadow™, a great value in a center console mounted top which, like the T-Topless and Montauk-T-Topless, installs in minutes and raises, lowers or removes in seconds.




May 8, 2009 - New Stabilizer Bar for T-Topless and Montauk-T-Topless

Adds rigidity to eliminate swaying
Included at same prices - NO price increase!

See T-Topless and RNR Marine in 2009 :

2008




August 15, 2008 - 1st Montauk-T-Topless rolls out of production (3 produced 1st day)


June 1, 2008 - RNR announces "UGLY BIMINI CONTEST" and rebate through July 4th!


May'08 - Flats-Top for flats boats in design/test stages!


Mar 31, 2008: PRWeb News Release announces T-Topless:





Mar'08 - T-Topless new product announcements on:




Mar'08 - New Web Ad released on TheHullTruth.com

(shown 1/2 size)





Mar'08 - New Web Ad released on CharlestonFishing.com ...


Feb'08 - RNR Offers FREE shipping OR FREE Installation in Charleston, SC

Jan-Feb'08 - T-Topless debuts at winter boat shows

Jan'08 - Marketing campaign ...




2007

T-Topless enters production

2 other patents being developed

Incorporated as RNR Marine

1st sale


2006

2005

T-Topless design improvements

3 other products developed


2004

2003
The AnchorSuit™
is a neoprene wet suit type cover for the fluke anchor, which softens all impact points of the anchor.
Any boater knows that the fluke anchor is well known for its sharp, pointed and jagged edges which are hazards, as well as a nuisance.
So with this in mind, the AnchorSuit™ was created to prevent the anchor from causing damage and injury to boats and boaters alike.
Made In The USA!
Custom Canvas of Charleston
, an award winning member of the Marine Fabricators Association,
supplies RNR-Marine's canvas. Custom Canvas also fabricates custom boat covers, enclosures, dodgers,
biminis, cushions, sail covers, black out shades, sleeping berth curtains, stainless bimini frames,
pet beds, bean bag chairs, motorcycle covers, motorcycle seat & kayak covers.
Replacement canvas for the RNR-Marine's products must be purchased from RNR-Marine however.
The
Kayak Sak
, made by
Kayak Covers of Charleston
is the answer
to those other covers that don't quite get the job done.
After talking with kayak owners, and decades of marine canvas fabrication experience,
Kayak Covers of Charleston believes that we have designed
the most superior Kayak cover on the market today.
Boats for Sale, Yachts for Sale
- Your online boating resource offering access to over 80,000 boats for sale,
an on-site search engine, boat loans, marine insurance, marinas and boat yards, boating supplies,
professional marine services and much more.
Where you Texas fishing adventure begins.
New York Marine Trades Association
representing the NY marine industry and presenting the Long Island Boat Shows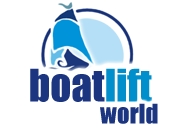 Boat Lift World
- Quality Boat Lift Kits

Prop Glove™
is a quick and easy way to protect you and your family from the propeller
and other sharp edges of your boat motor while you are stopped and enjoying a day on the water.
The Prop Glove™ provides a padded covering over the bottom of the motor.
As advertised in
Magazine
Gear Loft
featured in
Magazine.
LED Light
featured in
12/10/2010
issue.
RNR-Marine T-Topless
folding, stainless steel T-Tops install in minutes (drill no holes)
and lower in seconds to fit in your garage or boat lift, saving $1,000's per year in storage!



Sponsor



T-Topless™, Montauk-T-Topless™, Shadow™ & Montauk-Shadow™ Folding T-Tops and Flats-Top™ "Shade for Flats Boats"™ :

We sell, DIRECT TO THE PUBLIC, all years (1980s forward, except the current model year) Factory Original-Equipment-Manufacturer (OEM) Canvas and Covers made of Sunbrella® Welbon®, Stamoid®, Top Gun®, Clear Vinyl and Strataglass® created, installed at the factory and originally sold for Baha Cruisers®, Caravelle®, Cobia®, Everglades®, Glassmaster®, Key West®, Mariah®, McKee Craft®, Palmetto Custom®, Pioneer®, Sea Boss®, Sea Fox®, Sea Hunt®, Sea-Pro® and Tidewater®, Astro®, Baja®, Bayliner®, Bombardier®, Boston Whaler®, Centurion®, Champion®, Cobalt®, Edgewater®, Four Winns®, Gecko®, Grady White®, Hurricane by Godfrey®, Mako®, Malibu®, MasterCraft®, Maxum®, Monterey®, Moomba®, Nautic Star®, Pro Sports®, PROCraft®, Regal®, Scout®, Sea-Doo®, Sea Ray®, Stratos®, Sugar Sands®, Supra®, Tahoe®, Tige®, Triton®, Triton Pontoons® and Yamaha®, Aquasport®, Astro®, Baja®, Blue Point®, BostonWhaler®, Cape Horn®, Carolina Skiff®, Century®, Champion®, Chaparral®, Chris Craft®, Correct Craft®, Crownline®, Donzi®, Duroboat®, Ebbtide®, Edgewater®, Envision®, Fincraft®, Fineline®, Fish Hawk®, Four Winns®, Glastron®, Godfrey®, Gulfwinds®, Hurricane®, HydraSports®, JC Pontoon®, Jettus®, Larson®, Mako®, Marada®, Mastercraft®, Metal Shark®, Monterey®, Polar®, Polaris®, Premier Marine®, Pro Line®, Procraft®, Pursuit®, Ranger®, Regal®, Rinker®, Rizebo®, Robalo®, Sailfish®, Scout®, Sea-Pro®, Sea Ray®, Seaswirl®, Seminole Marine®, Skeeter®, Skiers Choice®, SmokerCraft®, Southwinds®, Starcraft®, Stealth®, Stratos®, Suncountry®, Sundance®, Thunderbird®, Tige®, Tracker®, Triton®, Triumph®, Trophy®, Weeres Palm Beach®, Wellcraft®, World Class®, Xtreme Marine®, Yamaha® boats.


We sell at a discount (and without 6-12% Sales Tax) versus the local dealers since we "make-to-order" (Just-In-Time = JIT) using our inventory of 1,000's of patterns (no need to carry inventory) and thus our overhead is lower.


Agreements with current boat manufacturers (Sea Hunt®, Grady White®, Key West®, Tidewater®, Sea Fox® & Pioneer® for example) often prevent us from selling the current production model year's "standard" color canvas direct to the public. Some (Boston Whaler® and Sea Ray® for example) allow us to sell direct, just like their own dealers. HOWEVER, we CAN usually sell the current year's canvas in NON-Standard colors or fabric, so call or email to check.


We are the only provider of the Factory Original-Equipment (OEM) Canvas and Covers for several "orphaned" boat manufcaturers, who have closed for business and no longer have a dealer network to provide new or replacement canvas, covers or parts, including Baha Cruisers®, Mariah®, McKee Craft®, Palmetto Custom®, Sea Boss® and Sea-Pro® boats.